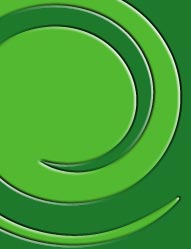 January 1, 1984
#5 Miami 31, #1 Nebraska 30
1984 Orange Bowl Classic - Miami, Florida


Miami was the upstart. Nebraska was supposed to be the greatest football machine that had hit the field since the Oklahoma powerhouses of the 1950s. The fifth-ranked Hurricanes began the season in obscurity, unranked and still looking to take the final steps to national prominence on a march that head coach Howard Schnellenberger had set the program on five years earlier. After some close calls (excruciatingly close wins over East Carolina and Florida State), Miami had survived a 10-1 season and the chore of facing a Nebraska team that had annihilated its regular season opponents by scoring an average of 52 points per game. Miami ended up with more than just a shocking win over Nebraska. Due to upset losses by No. 2 Texas in the Cotton Bowl and No. 4 Illinois in the Rose Bowl, along with an unimpressive performance by No. 3 Auburn in the Sugar Bowl, Miami vaulted to its first national title with a 31-30 victory. It was one of college football's most exciting games ever with Miami building leads of 17-0 and 31-17, then withstanding a ferocious rally by the Cornhuskers. Freshman quarterback Bernie Kosar put the Hurricanes up 17-0 in a stunning first quarter, tossing two touchdown passes to tight end Glenn Dennison to sandwich a field goal by Jeff Davis. Nebraska countered with a memorable touchdown run on the "fumblerooski" play by Outland Trophy winning tackle Dean Steinkuhler and a short run by quarterback Turner Gill. They tied it at 17-17 early in the third on a field goal before Miami regrouped and pulled ahead on a dive by Alonzo Highsmith and a touchdown run by Albert Bentley. Nebraska lost its Heisman Trophy-winning tailback, Mike Rozier, to an ankle injury early in the fourth but the Huskers got a pair of scoring runs from his backup, Jeff Smith. The first was a one-yard run with 6:55 left. The second a 24-yarder on a fourth-and-eight play with 48 seconds remaining to make it 31-30. Nebraska head coach Tom Osborne didn't hesitate to make the call to go for two points and the win. Gill rolled to his right and threw for Smith in the end zone, but Miami's Kenny Calhoun just got a fingertip on the pass, deflecting it off Smith's shoulder and harmlessly incomplete. The Miami Miracle was complete.

September 17, 1988
#1 Miami 31, #15 Michigan 30
Ann Arbor, Michigan


This was supposed to be a rebuilding year for Miami after its 1987 National Championship. But the youthful Hurricanes - replete with 10 new starters - weren't acting like it. They obliterated preseason No. 1 Florida State 31-0 in the season opener two weeks earlier. Now, before a crowd of 105,834 (the largest to see a UM game to that time) the Hurricanes seemed primed for their "come-uppance". The fired-up Wolverines were smarting after an opening loss to Notre Dame and head coach Bo Schembechler had his troops sky-high for the arrival of the top-ranked Hurricanes, winners of 19 consecutive road games dating back to a loss on the same Michigan Stadium field four years earlier. For almost 55 minutes of game action, it appeared that "come-uppance" was taking place. The Wolverines masterfully controlling the tempo of the game, winning the turnover battle (UM lost two interceptions and two fumbles) and playing about as well as they could. Michigan cashed in turnovers for points and made key plays on third down to control the game, leading 30-14 with 10:32 left after a 16-yard pass from Michael Taylor to Chris Calloway. It appeared Miami's road streak, as well as its remarkable 33-game regular season win streak, would end as the Hurricanes took possession with 7:16 left. Calm quarterback Steve Walsh led Miami on an 80-yard touchdown drive in 11 plays, capping it with a 7-yard strike to tight end Rob Chudzinski and a two-point pass to Dale Dawkins with 5:23 remaining. Now trailing 30-22, Miami's defense forced Michigan to punt after three downs, giving Miami possession with 3:45 left. Working exclusively out of the shotgun formation, Walsh was in a rhythm as he led Miami on a lightning-quick scoring march, hitting running back Cleveland Gary for a 48-yard scoring pass on a fourth down play to draw Miami within 30-28. UM went for the tie, but Walsh's pass was picked off with 2:58 left. Freshman placekicker Carlos Huerta then stepped up with the first of two big plays, perfectly placing an onsides kick into the hands of teammate Bobby Harden at the Michigan 47. The Wolverines defense was now gasping for air, and Miami didn't relent. The Hurricanes marched steadily toward the Michigan end zone and Huerta nailed a perfect 29-yard field goal with 43 seconds left to give the Hurricanes a shocking 31-30 comeback victory.

October 3, 1987
#3 Miami 26, #4 Florida State 25
Tallahassee, Florida


It was becoming commonplace for Miami to take part in what would become college football's "Game of the Year". There was the win over Nebraska in the '84 Orange Bowl, the dethroning of Oklahoma in '86, and the painful loss to Penn State in the '87 Fiesta Bowl. Now, against their rivals to the North the Hurricanes would write a memorable chapter in the landmark game of this rivalry that would define college football supremacy for much of the next two decades. The Hurricanes launched the run to the '87 National Championship by knocking off what many believed was Florida State's finest team to date in a remarkable comeback victory. The Seminoles dominated the action for the better part of the first three quarters, building a 19-3 lead that appeared rock-solid safe. But Miami awakened with stunning swiftness late in the third period as quarterback Steve Walsh hit running back Melvin Bratton for a 49-yard touchdown pass, followed by a two-point conversion pass to Brian Blades. A few plays later, lineman Daniel Stubbs intercepted an FSU pass and Miami followed with a 26-yard pass from Walsh to Michael Irvin. Walsh tied the game with a two-point conversion toss to Warren Williams with 11:39 remaining in the game. FSU responded with a time-consuming drive that seemed destined to end with a game-winning score, but Thorpe Award-winning safety Bennie Blades stopped the march with an interception at the UM 17. Four plays later, Walsh and Irvin connected again for a 73-yard pass-and-run for a 26-19 lead with 2:22 left. FSU roared down the field, scoring on an 18-yard pass from Danny McManus to Ronald Lewis with 48 seconds left. The 'Noles went for two and the victory. Reserve defensive back Bubba McDowell knocked down McManus's pass and the Hurricanes were on their way to the 1987 National Championship.

September 27, 1986
#2 Miami 28, #1 Oklahoma 16
Miami, Florida


It was "The Boz" versus Vinny. It was another game billed "The Game of the Century", although that overused moniker had already become hyperbolic by then. Nonetheless, this game pitted the two teams who would vie for the title, "Team of the 80's", and Miami would clinch that claim largely because of its successes against the Sooners. Three times during the mid-1980's the Sooners and Hurricanes would meet and those games would provide the Sooners with their only losses in the 1985-87 seasons. The top-ranked Sooners had recovered from a whipping delivered by UM in Norman one year earlier and entered the 1986 contest as defending national champions. Miami led at the half, 7-3, in a defensive battle. But Testaverde launched his Heisman Trophy candidacy into the stratosphere with a magnificent second half performance, throwing three touchdown passes to lead the Hurricanes to a 28-16 victory and the top spot in the national polls. Testaverde completed 21-of-28 pass attempts (including a school-record 14 in a row) for 261 yards and four touchdowns. Oklahoma's star linebacker, Brian Bosworth ("The Boz") made 14 tackles and played good enough to back up his sizable pre-game bragging, but the Sooners didn't have the horses to handle Miami's speed on defense and in the receivers corps. Miami held OU to 186 rushing yards, a season low for the Sooners vaunted wishbone offense, as defensive stars Jerome Brown, Daniel Stubbs and George Mira, Jr., combined for 45 tackles. Stubbs spearheaded the effort, nabbing a quarterback sack, forcing a fumble and recovering a fumble. The Canes raced to a 28-10 through three quarters and cruised home with the victory that set them on course for a shot at the national championship.

October 7, 2000
#7 Miami 27, #1 Florida State 24
Miami, Florida


"Wide Right III"? For much of the game, it didn't seem it would come down to a field goal attempt. The Hurricanes had been striving to return to greatness after six years of turmoil. Florida State had prospered during Miami's troubled times, winning two national titles and never finishing less than third in the final rankings. After years of false hope, it seemed the 2000 Hurricanes might be ready to seriously challenge the Seminoles again. A rivalry that had seemingly lost its magic would be revived in a dramatic way on a muggy, sun-splashed afternoon in the Orange Bowl. Seventh-ranked Miami fell behind, 24-20, with 1:37 left in the game. The Hurricanes had led the top-ranked Seminoles for nearly the entire game, including a 17-0 halftime advantage, when FSU went ahead with a 29-yard scoring pass from Chris Weinke to Atrews Bell. Hurricanes sophomore quarterback Ken Dorsey responded with a memorable drive that will go down in history as one of the best ever by a UM team. Dorsey completed 6-of-7 passes for 73 yards on the game-winning drive, including a 19-yarder to Santana Moss that resulted in a first-and-goal at the FSU 8-yard line. Then, following a five-yard penalty for a false start, Dorsey hit tight end Jeremy Shockey for 13 yards and the go-ahead touchdown with 46 seconds left on the clock to put the Hurricanes up 27-24. The win was not assured until FSU kicker Matt Munyon's 49-yard miss added another almost identical chapter to one of college football's greatest rivalries. Almost fittingly, his kick sailed wide right. Dorsey completed a career-best 27-of-42 for 328 yards and two touchdowns. His FSU counterpart, eventual Heisman Trophy winner Weinke, passed for 496 yards and three touchdowns. Three FSU receivers eclipsed the 100-yard plateau, while Miami's Moss caught seven passes for 115 yards. Miami got on the scoreboard first, as Najeh Davenport scored from 22 yards out on a Dorsey pass. Fullback D.J. Williams then put UM up by two touchdowns with a one-yard plunge in the second quarter, followed by a 31-yard field goal from Todd Sievers. With two key interceptions, UM went up 17-0 at the half. It was the first time FSU had been held scoreless at halftime since dropping a 31-0 decision to UM in the 1988 season-opener. Then the Hurricanes held on for the barrage that followed.

November 16, 1991
#2 Miami 17, #1 Florida State 16
Tallahassee, Florida


It became known as "Wide Right I". A game known more for a miscue than for the clutch plays by both teams that set up the dramatic ending. In a game that would ultimately determine the national champion, the Miami Hurricanes survived another scare in Tallahassee on the way to their fourth National Championship.

The parallels to the 1987 matchup (when UM won, 26-25, with a dramatic fourth quarter rally) were amazing. Once again, Miami was being handled entering the fourth quarter as the Hurricanes trailed 16-7 with 14:32 remaining following a 20-yard field goal by FSU's Gerry Thomas. As if awaiting a cue to prove them worthy, the Hurricane awakened and quickly took the game from the Seminoles. Carlos Huerta capped a 44-yard march with a 45-yard field goal to draw UM within 16-10.

Then, Miami marched 58 yards in 11 plays to take the lead with 3:01 left on a one-yard run by Larry Jones. The drive was punctuated by a fourth-down pass from Gino Torretta to Horace Copeland for a nine-yard gain and first-and-goal at the FSU 3, setting up the Jones run. Huerta's conversion kick put the Hurricanes in the lead.

The Seminoles came right back, marching to the Miami 17 in the closing seconds. FSU's Thomas lined up for a 34-yard field goal attempt, but the kick drifted wide right by just inches. Miami's victory, its eighth straight over a number one-ranked team, vaulted the Hurricanes into the top spot in the rankings for the first time since the preseason poll of 1990 and gave UM three victories in four games featuring matchups of the nation's No. 1 and No. 2 ranked teams.